Alpha comes with Giveaways, Contests and more!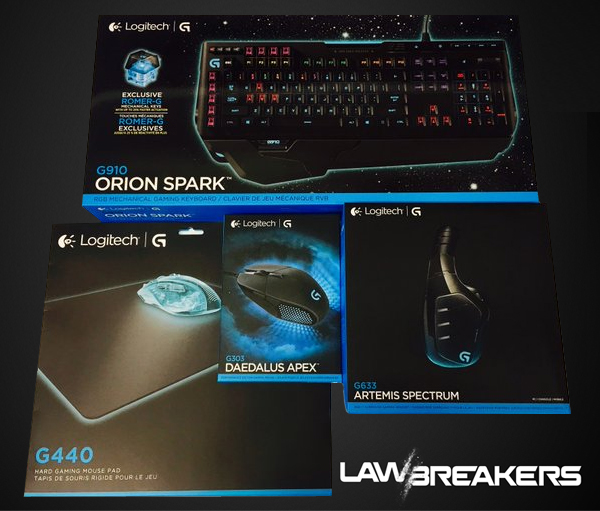 That's right, the LawBreakers team is giving out some insanely cool Logitech gear, and arming Twitch.TV streamers and YouTubers with keys to celebrate the launch of the LawBreakers' Closed Public Alpha. We're starting with a segment at PC Gamer's "PC Gaming Show", where we'll be running giveaways through PC Gamer's website and maybe even during the PC Gaming Show livestream itself!
Follow us on Twitter and Facebook throughout the week to see more giveaway announcements, including which lucky Twitch.TV streamers and YouTubers will be handing-out exclusive Closed Public Alpha test keys over the weekend. Thank you for supporting LawBreakers; we hope you have the chance to join us in this brutal vertical first-person shooter!