LawBreakers Faux Movie Poster Alpha Key Contest
LawBreakers Movie Poster Alpha Key Contest
Want to play in the LawBreakers Closed Public Alpha? Do you have a good imagination and the ability to boot up a graphics program like Photoshop or Gimp? Yes? Well, you're in luck because we want YOU to make a fake movie poster featuring LawBreakers and use "Alpha" on the poster. You can create a poster for an action movie, a comedy, a 70s disaster movie or any genre that interests you.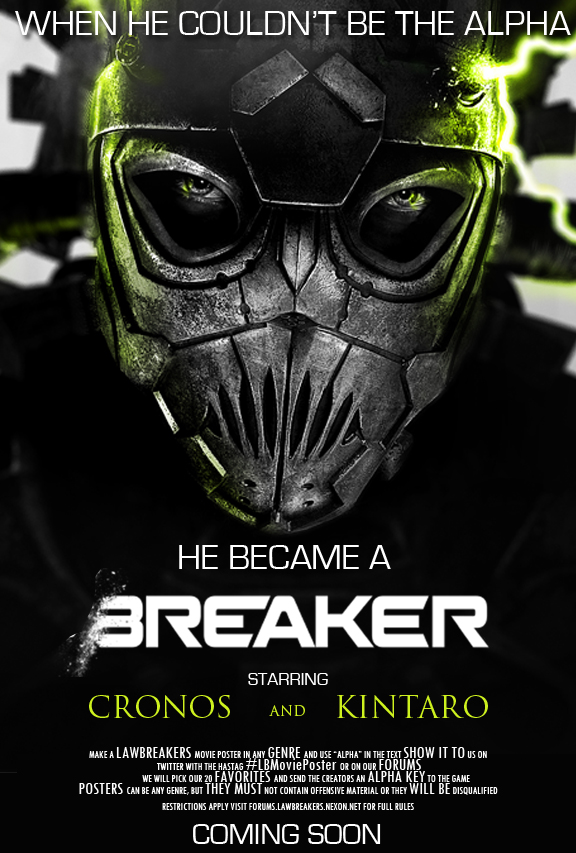 Share your creations on the official Lawbreakers forums or on Twitter (be sure to use the hashtag #LBMoviePoster to enter). We'll pick our 20 favorites and reward the creators with Alpha keys.
You can use assets from the official fankit which can be found here: http://bit.ly/LBFanKit_V2. There are rules (read them on the forums), and remember to keep it clean or your entry will be disqualified.
You've got a week to enter, so start creating!

Full Rules Here - http://ow.ly/MfXA302bdVd