Alpha Weekend - Play New Turf War Game Mode!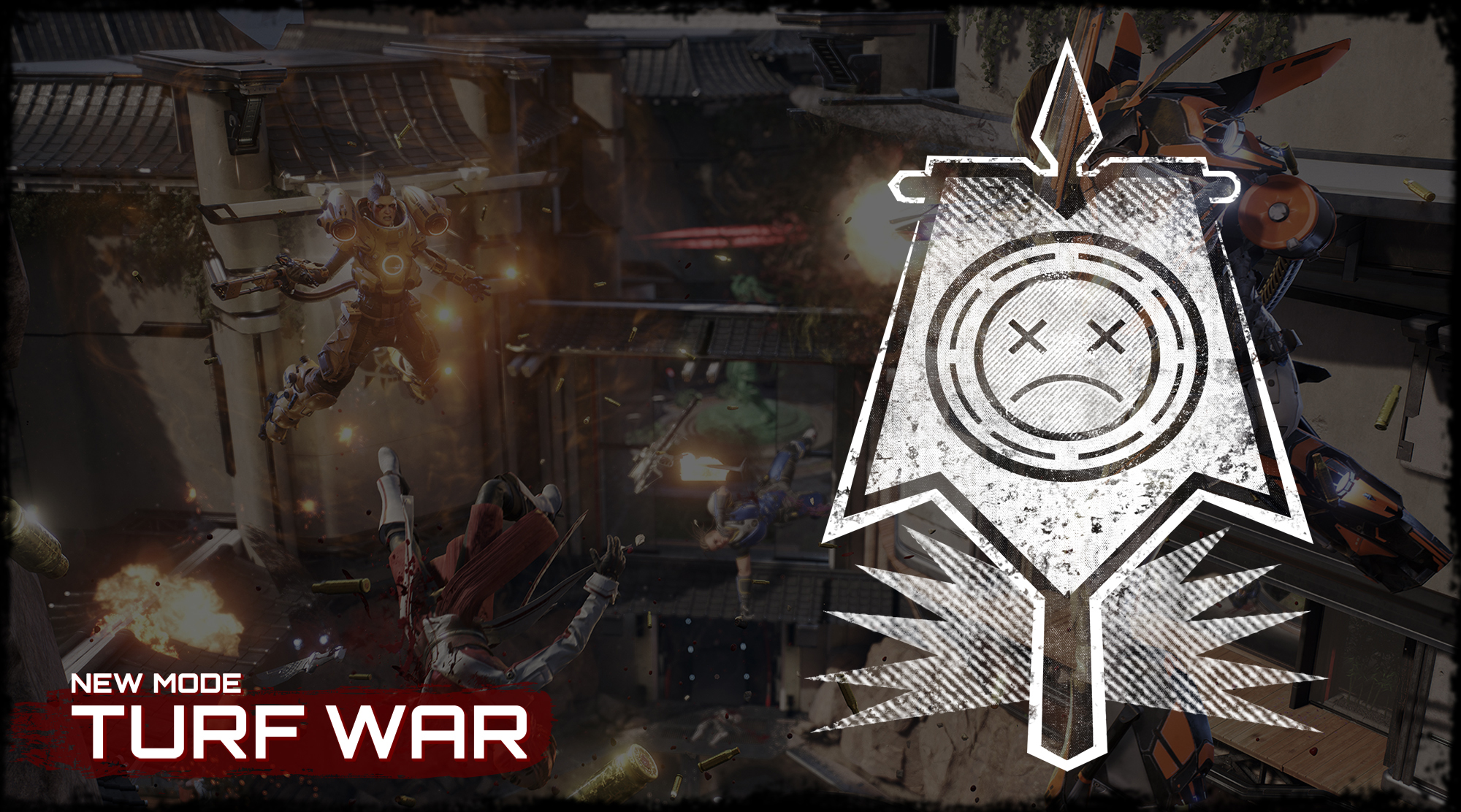 Thousands of players came to check out the new Promenade map earlier this month and we're excited to follow it up with the release of our new mode, Turf War!
Turf War will be the only playable game mode this weekend, pitting the Law against the Breakers in a frantic race to capture zones across the map, lock them down, and score a point to gain the upper-hand. The first team to capture 13 zones wins the match! Join the test this weekend and check out the info below to get an understanding of everything you need before participating:
Alpha #4
Friday July 22nd 6pm - 9pm PDT (7/23: 1AM to 4AM UTC)
Saturday July 23rd 9am - 12 PM PDT (4PM to 7PM UTC)
Playable Content: New Turf War Game Mode, Promenade Map, Grand View Map, 4 Roles (8 Characters)
NOTE: For this test we will be hosting NA and EU servers only. OCE servers will be offline, but they will return for future Alpha tests.
 If you still haven't received Alpha access, be patient - many more tests and key giveaways will happen! Remember, each player who receives an Alpha key will be allowed to participate in every Public Alpha test.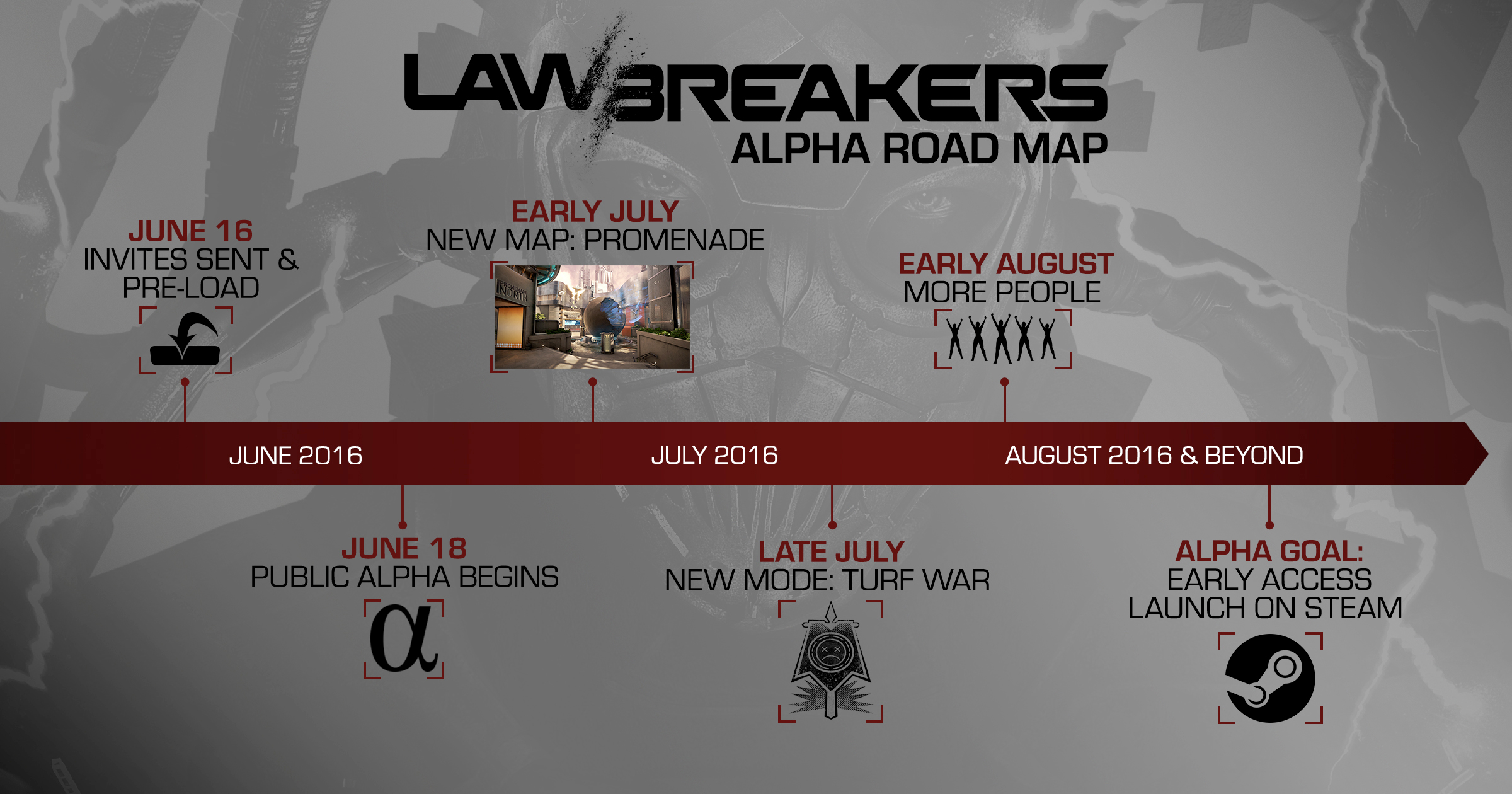 As a reminder, feedback during the Public Alpha Test period is key to the game's success. We hope everyone's experience is smooth, but know that the game is still under construction, so we're providing a number of ways to hear your thoughts:
• LawBreakers Alpha Test Forum
• LawBreakers Twitter & Facebook
LawBreakers Alpha Test Forum is the best and most standard way to provide feedback or you can join discord to hang out with other players and discuss the game during the test. Finally, don't forget to check out the System Requirements section on the LawBreakers Steam Page before redeeming an Alpha key.
As always, please feel free to tap into our Support and review the FAQ for more information. Good luck and see you in Zero-G!
Thanks,
The LawBreakers Team