FINAL ALPHA WEEKEND - Play to win an Alienware X51 PC!
This LawBreakers Alpha is coming to a close and we want Alpha #6 to be the biggest test yet. Check out the details below for more info on what to expect and see how you can win an Alienware gaming PC!

As a final goal in this phase of testing we want to make sure our servers can handle a huge influx of players all at once. So, we need as many Alpha testers as possible to log in and play at the same time. By playing at the designated times on August 6th and scoring enough points over the whole weekend, you'll be entered to win a new Alienware X-51 worth up to $1,699! Check it out: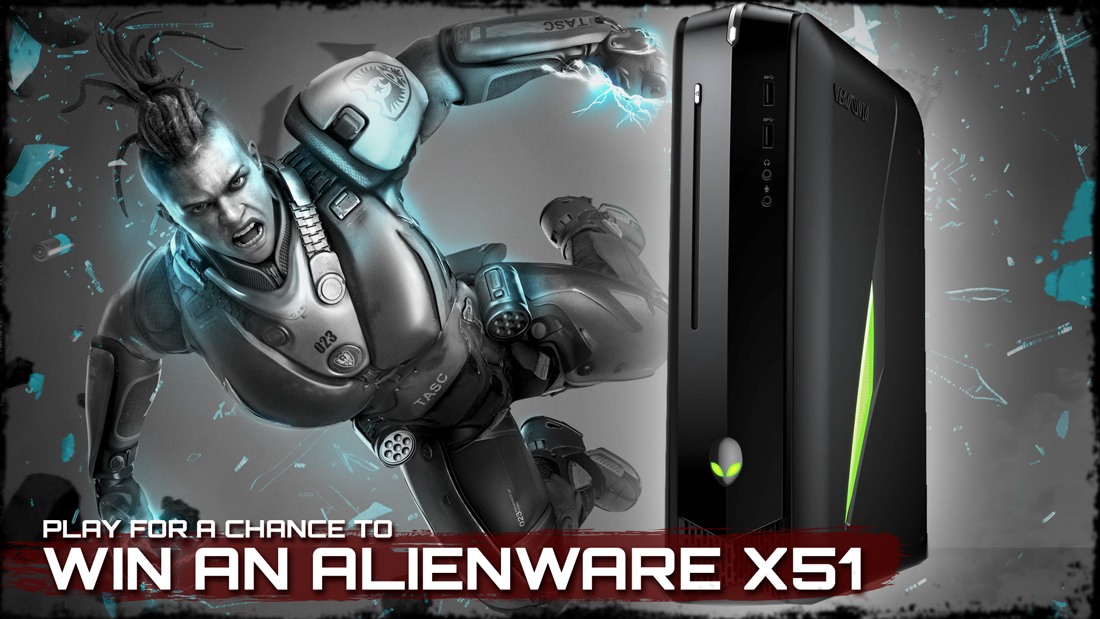 Just come in and play at least one match between 1PM and 2PM PDT on Saturday, August 6th AND score at least 25,000 points over the course of the Alpha weekend and you get a shot at your own Alienware gaming rig.
There are some restrictions to participation, so we've posted all the rules for fans in the United States, Canada (excluding Quebec), United Kingdom, France and Germany here: OFFICIAL RULES
The full Alpha will run August 6th at 1pm PDT through August 7th at 6pm PDT. Please note that you have all weekend to score 25,000 points, but you MUST log in and play at least one match between 1pm - 2pm PDT on August 6th.
Alpha 6 Test Times
- PT: Saturday, August 6th @ 1pm PDT to Sunday August 7th at 6 PM PDT
- ET: Saturday, August 6th @ 4 PM EDT to Sunday August 7th 9 PM EDT
- UTC: Saturday, August 6th @ 8 PM UTC to Monday August 8th 1 AM UTC
- AEST: Sunday August 7th @ 6 AM AEST to Monday August 8th 11 AM AEST
After this Alpha test weekend we're going to taking a step back for a bit to really dive into your feedback. We have player suggestions on improving a number of things, from overall game balance to match-making, and we're going to spend some time making adjustments. There will be additional tests in the future and we'll keep on providing our community with insights on upcoming in-game maps, game modes, and other game dev info!
As always, you can come back to www.LawBreakers.com for the latest news and information and check out our Twitter, Facebook, and Forums to be up to date on all the exciting game changes coming during this 24/7 Alpha weekend!
We'll see you this weekend.
Thanks
The LawBreakers Team