Another excellent PAX West show has come to a close. We had an amazing setup provided by our friends at Alienware. LawBreakers was running on Arena 51 gaming PCs set up for head to head team play, one side for Law and the other the Breakers.  Once players entered the Promenade Map, they fought for victory in Turf War, our unique spin on the classic domination game mode. We're glad so many players had the chance to visit the Alienware booth and test their skills against other PAX attendees.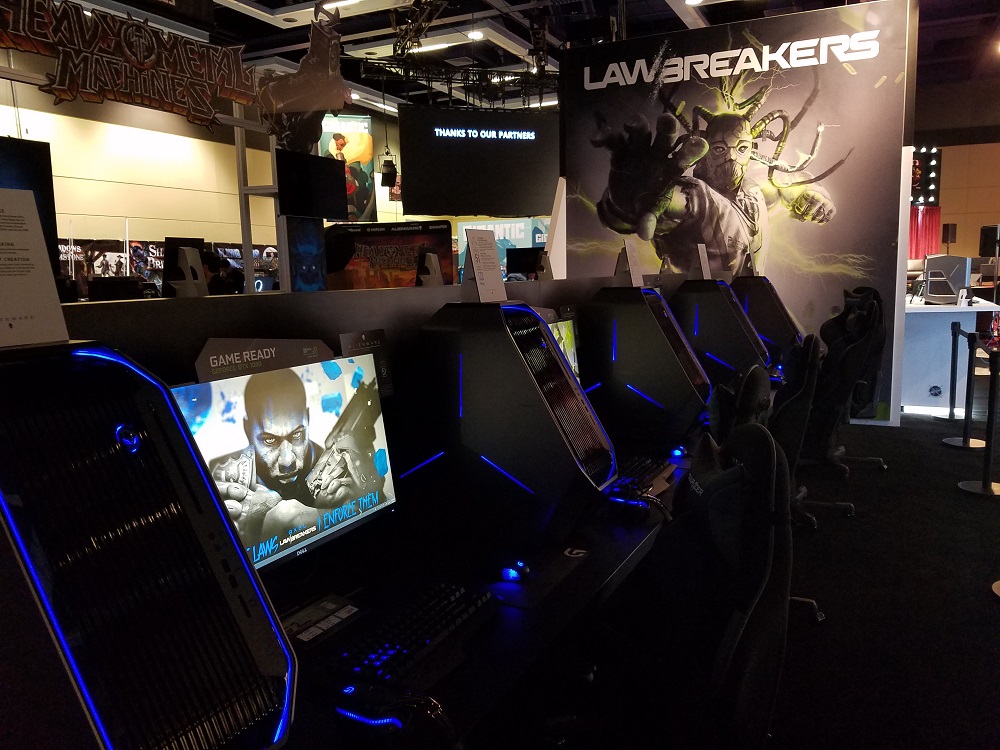 From the reactions we saw, everyone had a blast breaking the laws of physics while dominating the other teams. Not only did players have rave reviews after their play session, some fans wrapped up a match and got in line again just so they could play more.
Alienware also streamed the game for an hour every day. If you couldn't be at the show, check out the PAX West VODs on twitch.tv/alienware to see the current alpha build of the game. 
Here are some pictures from the show.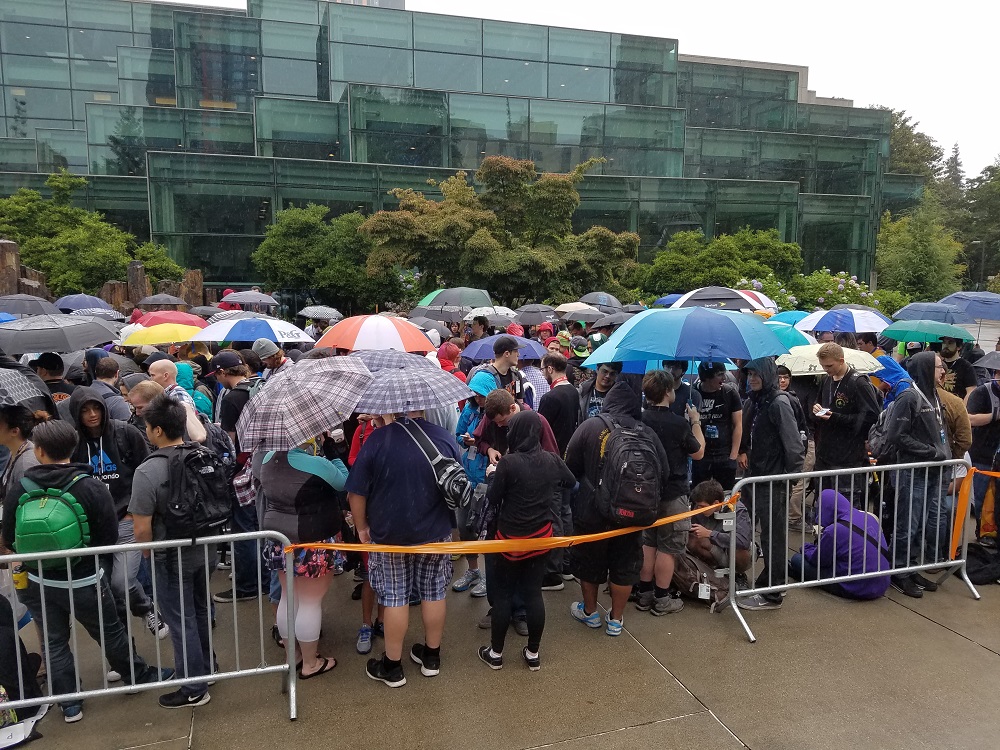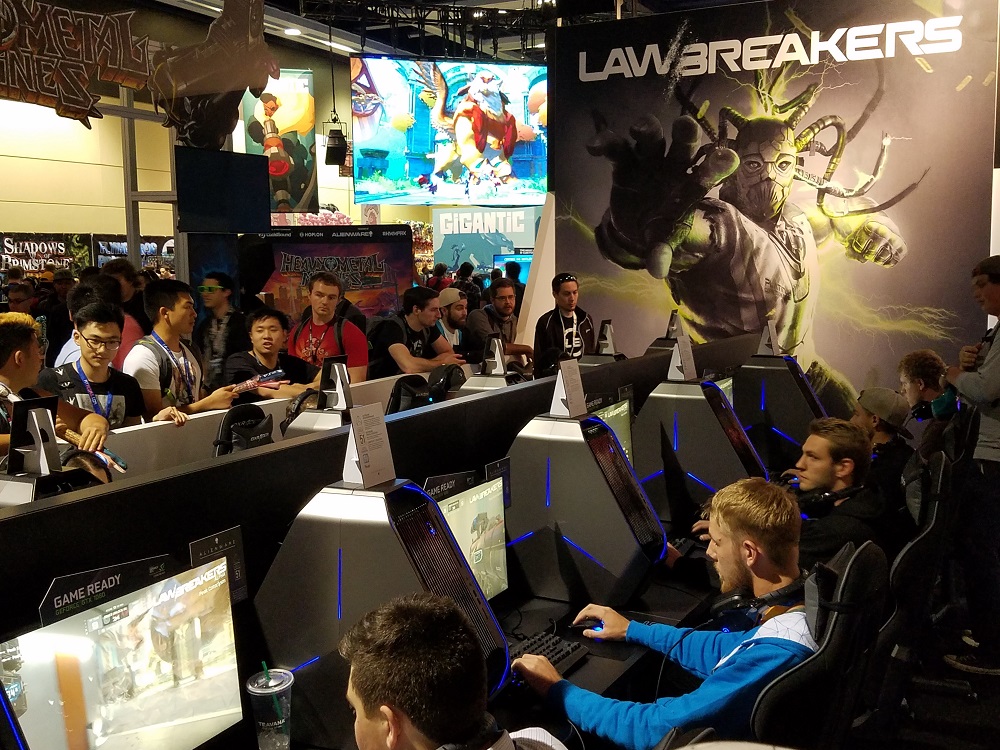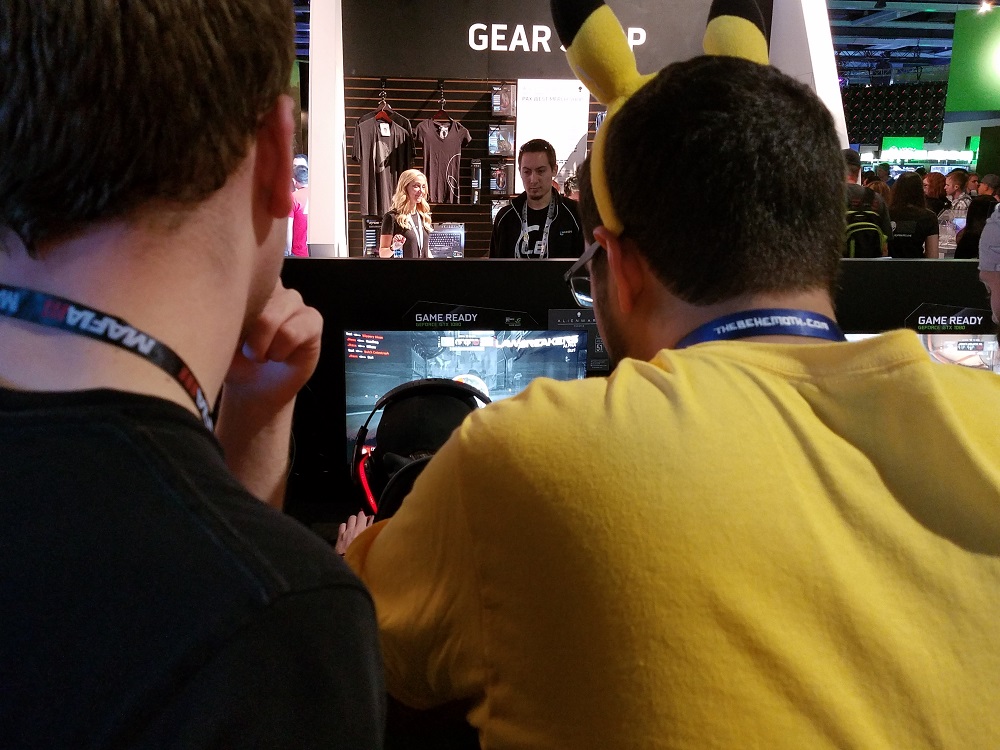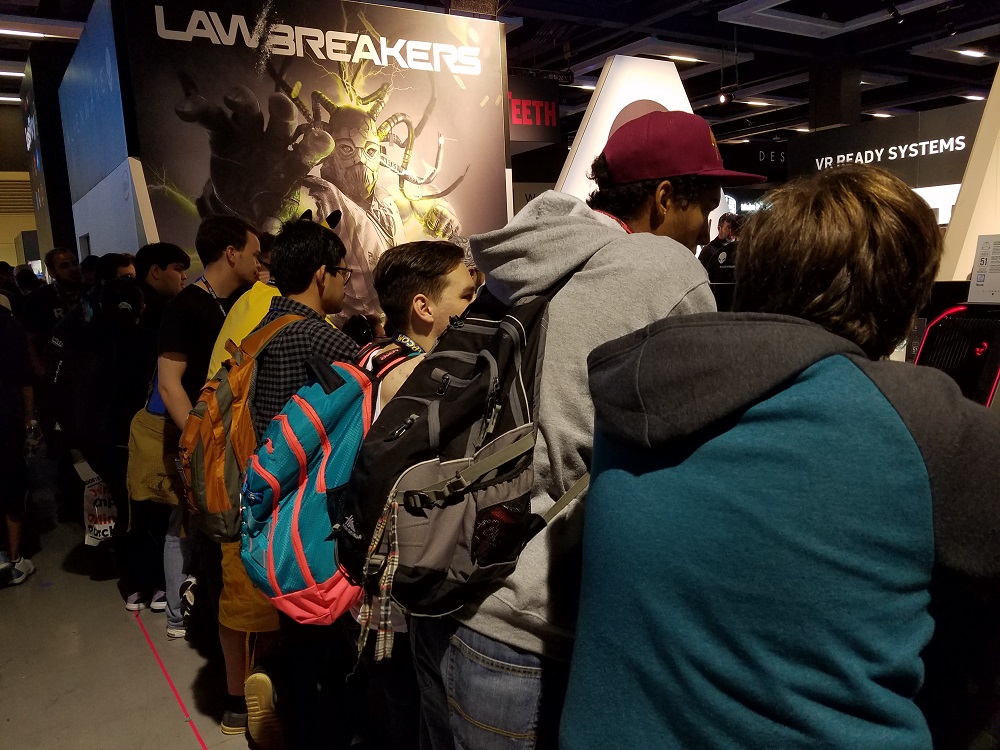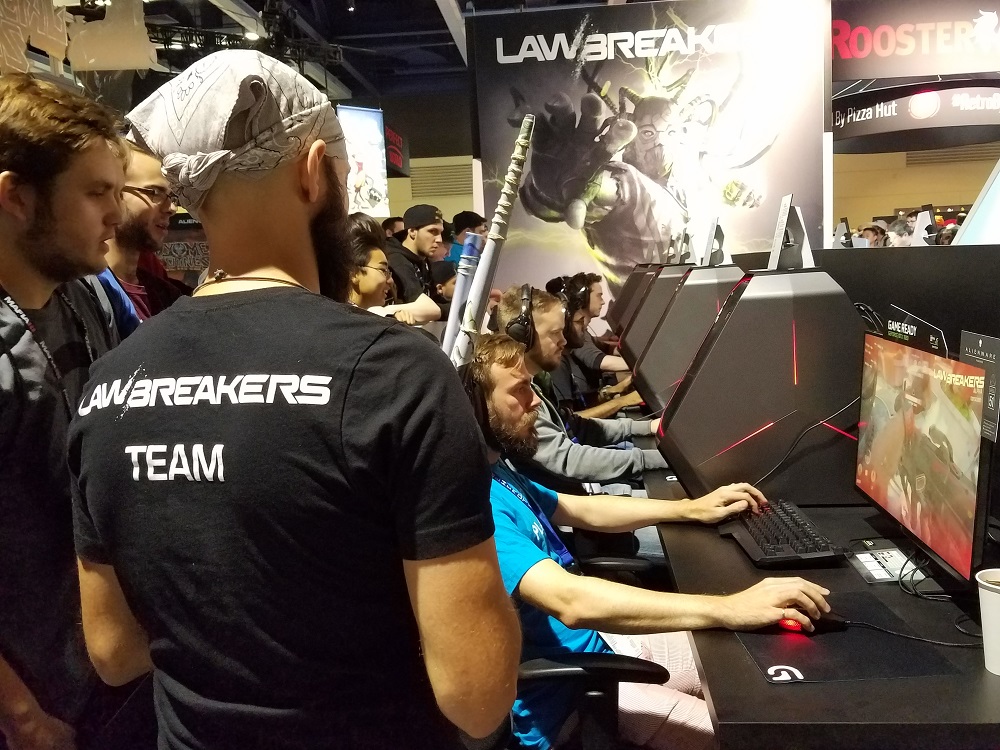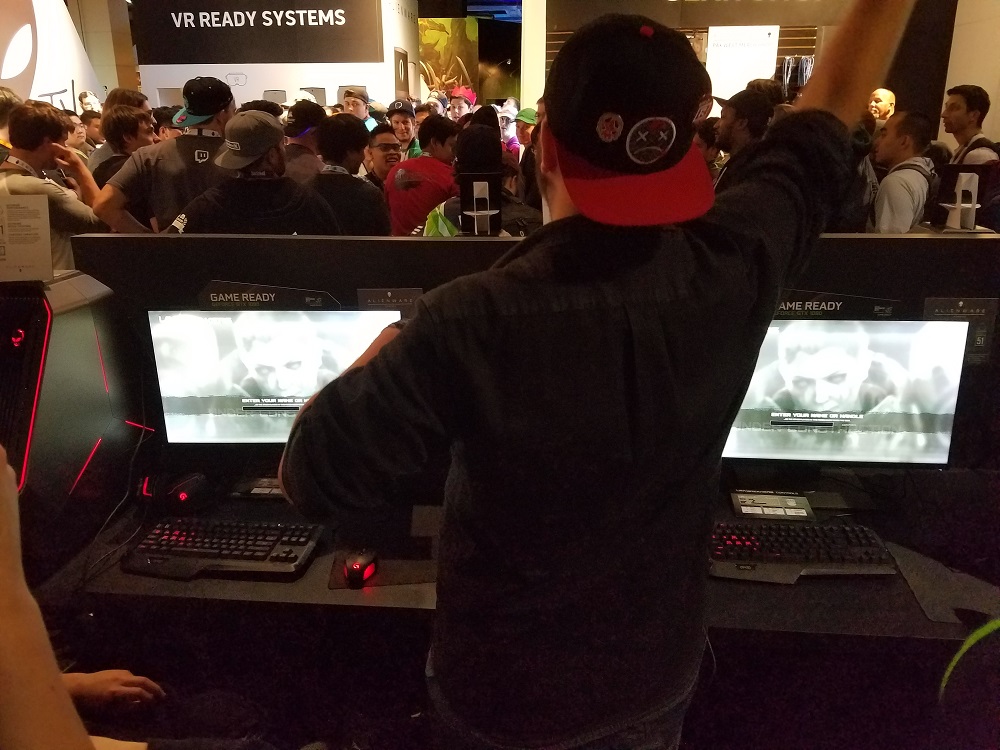 Thanks for visiting us at PAX and for playing LawBreakers! We'll see you at the next event. Follow us on Facebook and Twitter to get updates on the game and any upcoming events. 
- The LawBreakers Team