LawBreakers In South Korea
Boss Key Productions founders Cliff Bleszinski and Arjan Brussee made their way to Seoul, South Korea, to announce that their upcoming gravity-defying FPS LawBreakers will be localized and supported in that region when the game launches worldwide. The team at the studio has been busy over the past few months integrating community feedback from the last closed public alpha, adding tons of new content and also preparing a Korean version of the game! 
Now that the official announcement has been made, LawBreakers is headed to GStar, one of the largest video game conventions in South Korea! Over 200,000 gamers gather to celebrate their shared passion for games.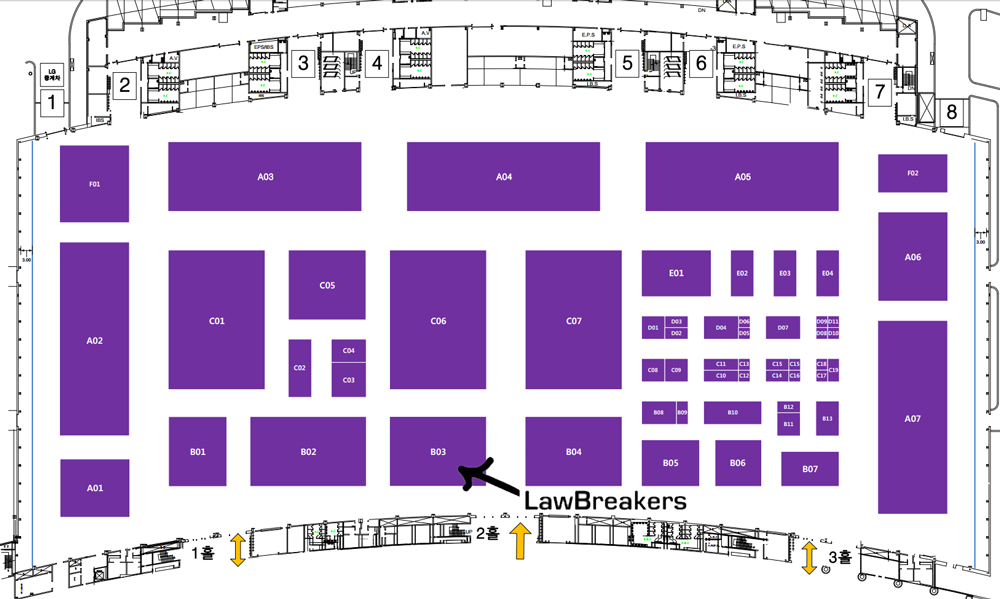 LawBreakers will be part of the Nexon booth, BTC #B03, along with many other acclaimed Nexon games. If you're at the convention, stop by the booth to be the first to kick an assassin in the face as you get the world's first-look at the Korean version of LawBreakers.
Feel free to check out our official Nexon Korea Press Release for more information on our recent announcement. Also, follow @bosskey and @lawbreakers for up-to-the-minute development updates and behind-the-scenes content you won't want to miss.