PAX East 2017 Rewind Video
Gamers flooded the LawBreakers booth at PAX East 2017 to try out the latest updates to  LawBreakers before the launch of Closed Beta 1. 
New characters, new maps and lots of updated gravity-defying gameplay. There was a lot to see, so we understand why so many old friends and new made return trips to play multiple times. 
Some came for the t-shirts and others to test their skills against the best of the best. The best plays were automatically recorded by Nvidia's new Shadowplay Highlights. Here's a sample of the top plays of the day from the show floor. 
Top Gravity-Defying Highlights From The PAX Booth

PAX is always an interesting and exciting show. This year was as thrilling as any. From the showmatches to the greenscreen and free t-shirts, the energy was electric.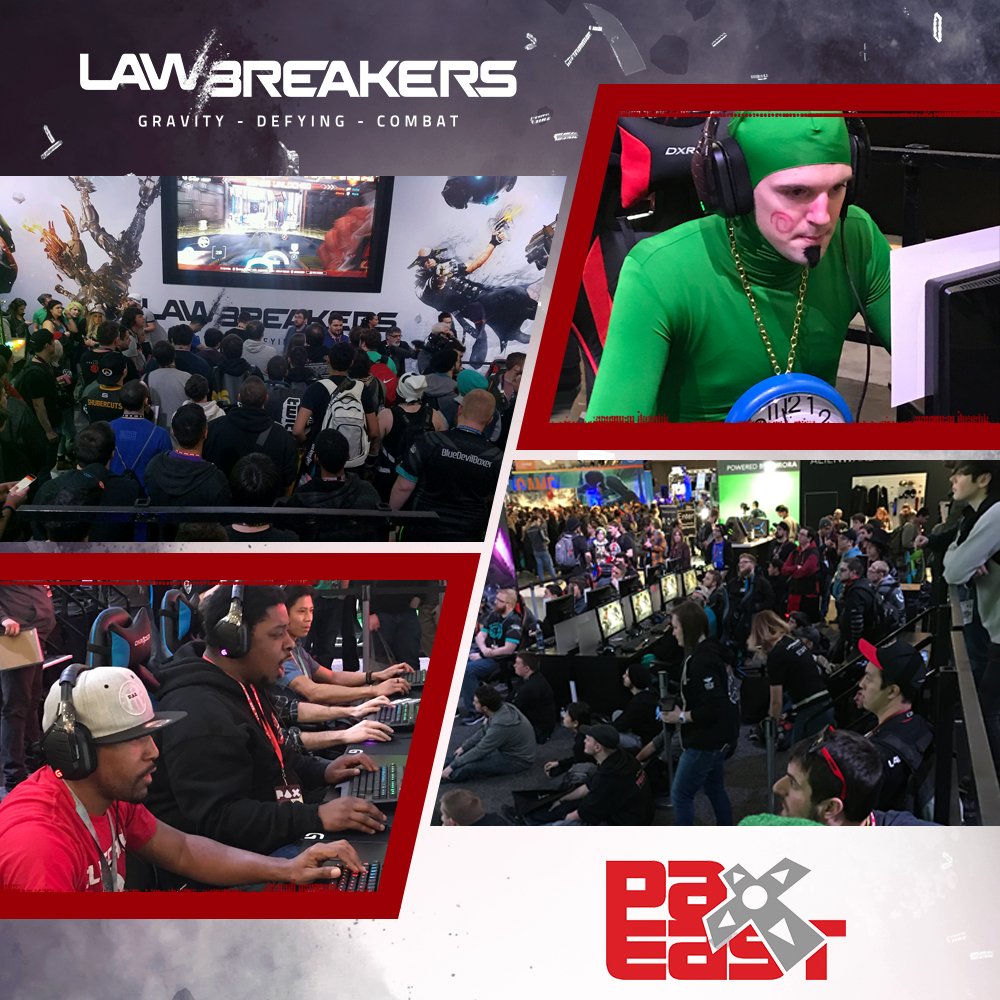 If you missed out, you can still be a part of the action. Sign up for Beta at the top of this page for a chance to create your own mayhem-filled highlights.
If you've got questions about the game, or are a Beta player with feedback, join us on Discord or the official forums.
Until next time...
We'll see you in the Beta.
- The LawBreakers Team