Hey. We know absolutely NO ONE wants to sit and wait for a game to download when they could be playing it. So, we're doing you a solid by throwing LawBreakers up early before servers come online. Pre-Download will be coming online across the different regions and platforms over the next 24 hours. That way, once the beta opens you won't be stuck clearing hard-drive space or whatever. We got you. Open beta access times below:.
Beta Begins: Friday July 28th - 7am PT / 10am ET / 4pm CEST / 12am AEST (Sat)
Beta Ends: Monday July 31st - 7am PT / 10am ET / 4pm CEST / 12am AEST (Tues)
The need to compete and prove your skill not enough of an incentive? Well, how 'bout a contest? 
For you PC people (in North America because 'lawyers'), there's the Early Bird Beta Contest, where if you play three matches in the first four hours after our beta launch, you're entered into a drawing to win a replica cosplay Aerator rifle, or an Nvidia 1080ti Graphics Card. Click Here For Official Rules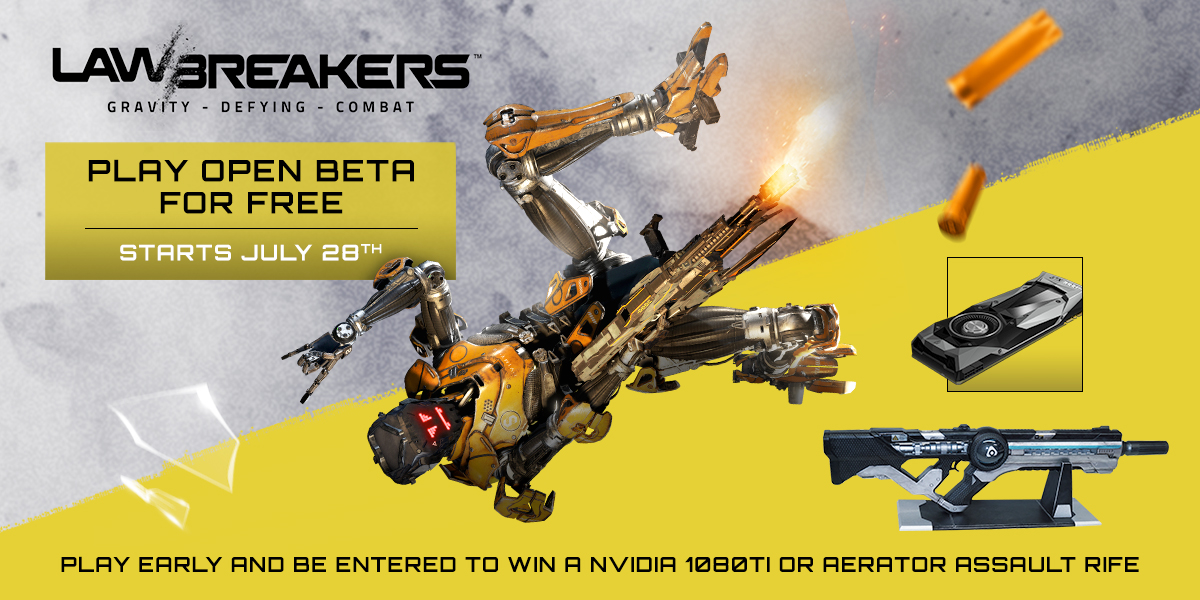 And for those on PS4, there's the Play The Beta Contest, where if you share a screenshot from the game on Twitter using the hashtags #SkilledAF and #LBBetaPS4, you'll have a chance at a custom LawBreakers-themed PS4 console! Click Here For Official Rules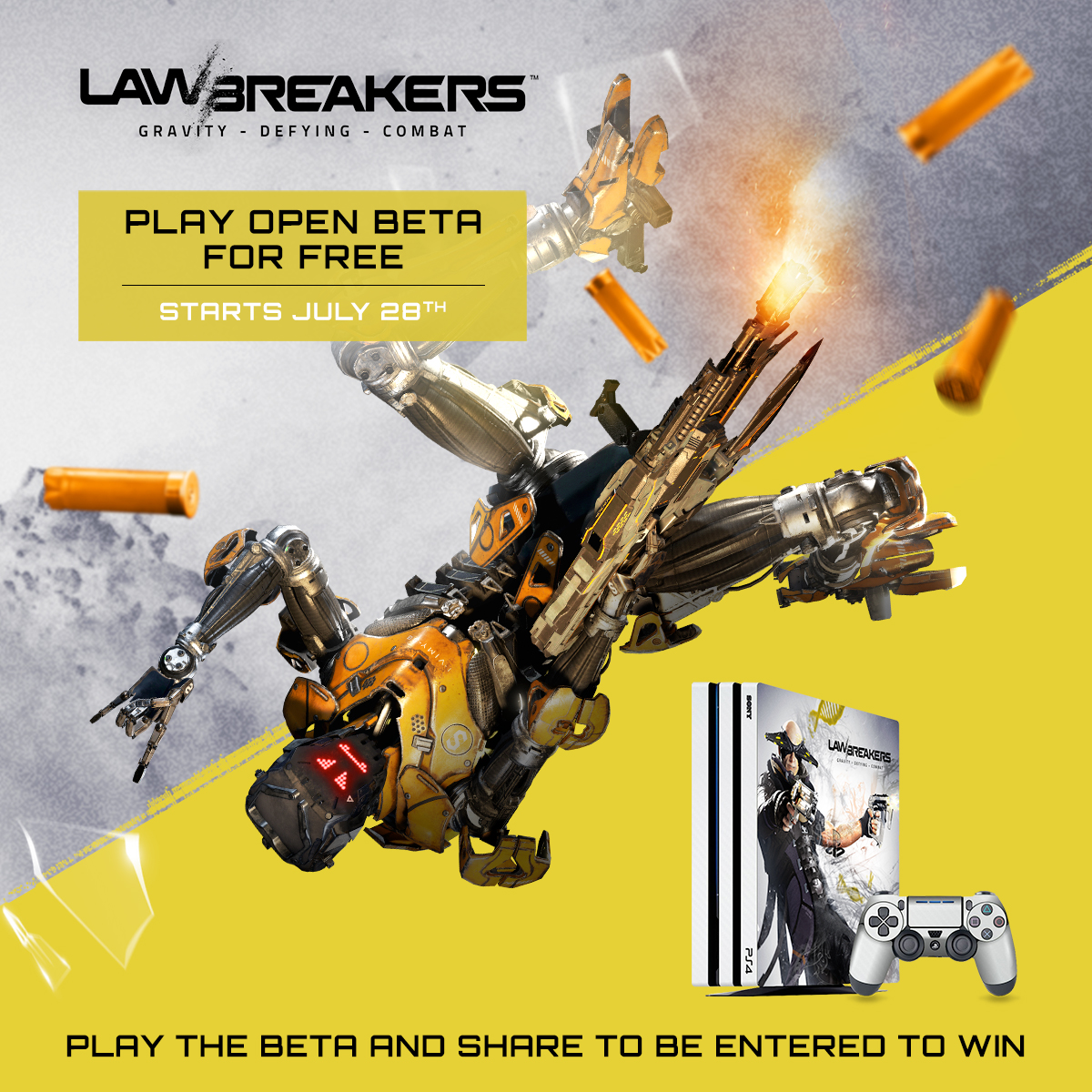 So download the game now, get the latest intel from @lawbreakers on Twitter and prepare to compete when the open beta goes live on Friday. We'll see you there.
- The LawBreakers Team