LawBreakers Q4 2017 Content Roadmap
LawBreakers - The Road Forward
Q4 2017 Content Roadmap

Greetings -
It's only been four weeks since LawBreakers launched… as you can imagine it's been an exciting and challenging time. We are all extremely proud of LawBreakers, and we're thankful to our fans who found it, love it, and are sharing their feedback about the game with us.


As we approach the 1 month post launch mark, we want to share our vision for the rest of the LawBreakers year.  While we have mentioned some of the planned updates in tweets, or talked about potential new modes, and even teased new features in the game…we have never made a full announcement of what we on the LawBreakers team are committed to bringing our players in 2017 (and beyond).  That changes right now.



Beginning in September
New Onboarding Experiences
We recognize that new players might be turned off due to a lack of knowledge on the ins and outs (and ups and downs) of the game. We are improving our new player onboarding experience with new tutorial gameplay features along with new tutorial videos. We believe these new changes will give players (both new and old) the knowledge they need to begin competing at a high level and to understand the nuances of the game and the classes.

Continued Game Improvements
LawBreakers is not a fire and forget title. It's a game we crafted to run for years. But before we talk long term, we start by thinking small… this is why we are committed to continual, rapid fire updates to the game. This allows us to be responsive to issues brought up by the community and iterate on balance changes as is needed. Some games go months between updates and while that may work for them, it doesn't work for LawBreakers. We're going to continue to listen to your feedback and update the game rapidly, so keep sharing your thoughts with us.
New Map
The inaugural post-launch map release is Namsan, the first map set outside a post-shattering United States. It is currently in testing and is slated for release later this month.  As with everything map, mode, and class related in LawBreakers, all players who own the game will get this map for free.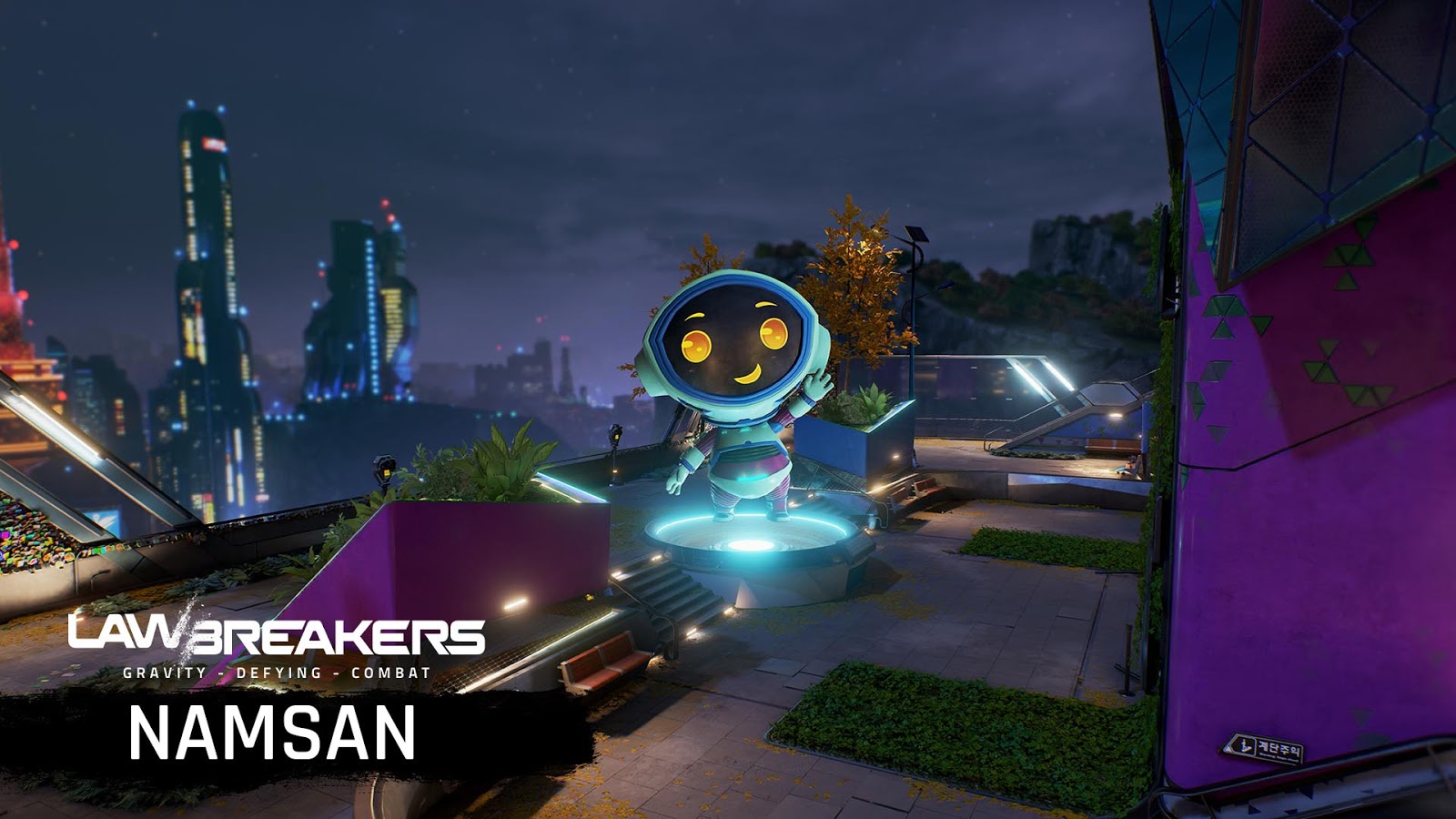 Skirmishes
Our content update coming soon isn't just about a new map, we're also experimenting with entirely new modes. We call these Skirmishes, and each one is temporary. They're all about playing the game different than you can in Quick Match, and to start things out we're going to drop our Team Deathmatch Skirmish in a brand-new playspace. Yep, we've been listening.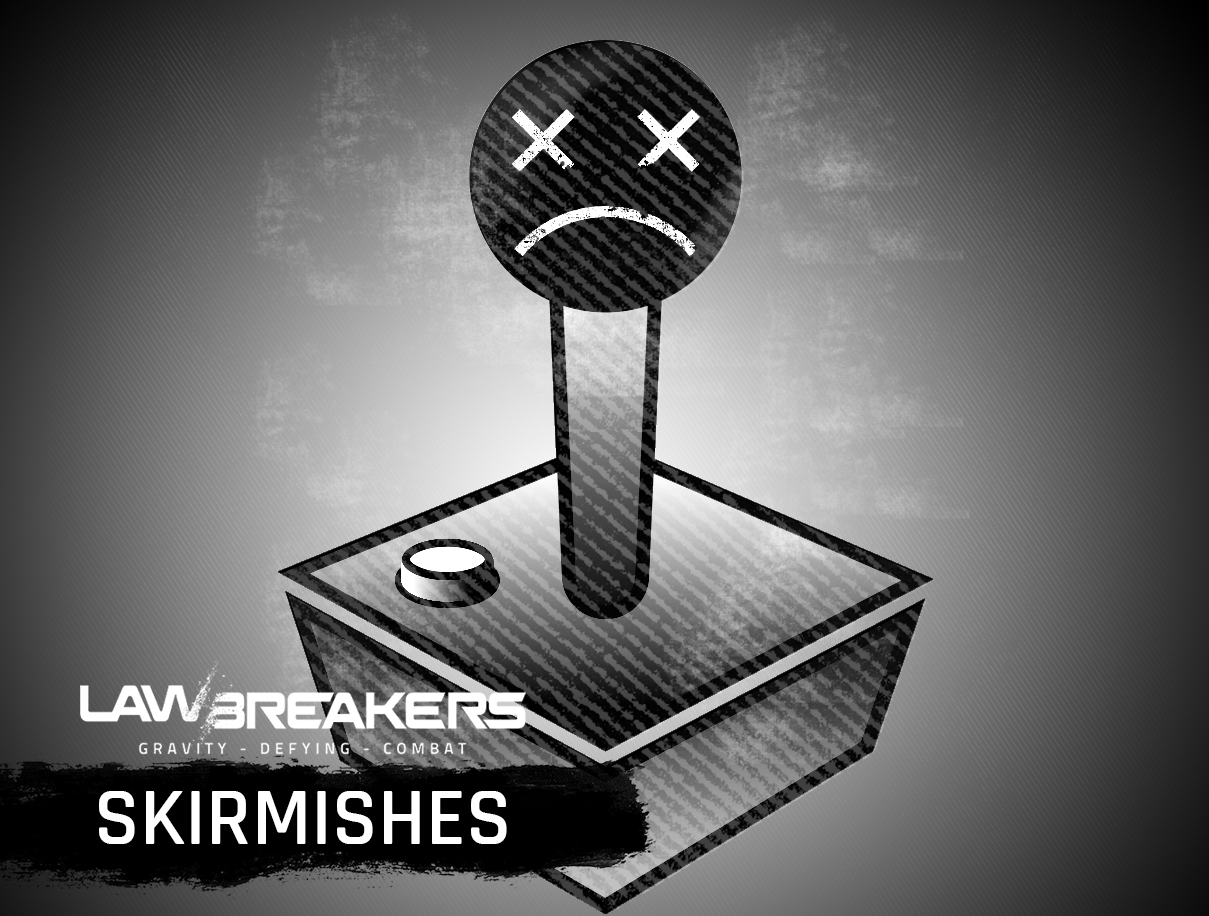 And Then…
Competitive Ranked Mode: Boss Leagues
This is the big one! You won't want to miss what we have in the works for you in the coming months. The brand new Competitive features are coming and when they drop, you'll have a chance to see how you match up to the best LawBreakers has to offer. We'll have a bigger update closer to the release, but here's the official Boss Leagues logo!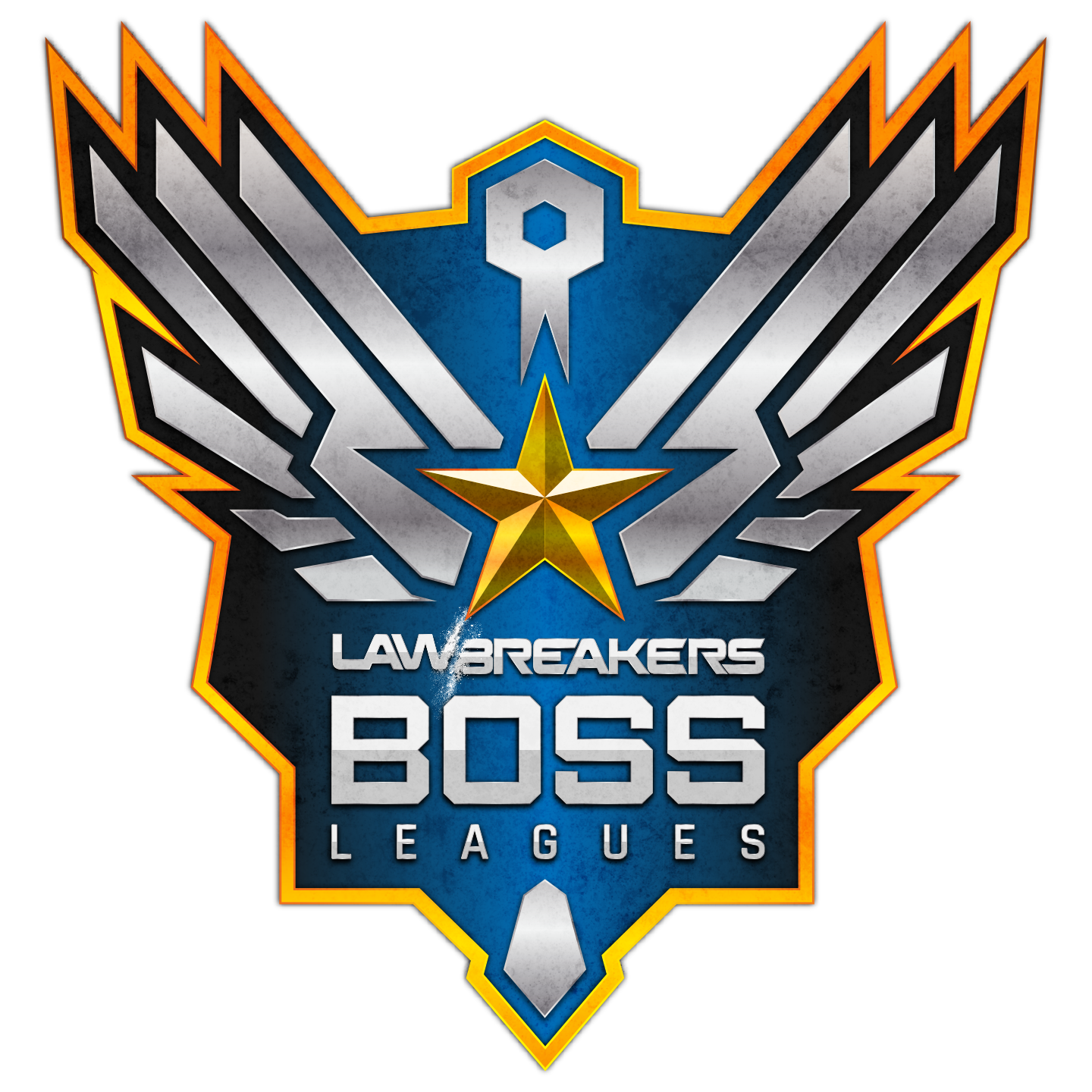 We'll have more news about this huge feature and what's included when it's closer to deployment later in 2017. We can't wait to share this with you. Stay tuned.
New Map: Gateway -> Blitzball Goes Big Time!
We're not going to say that we enjoy Blitzball so much that we made an entire arena for it, but we enjoy Blitzball so much we totally made an entire arena for it.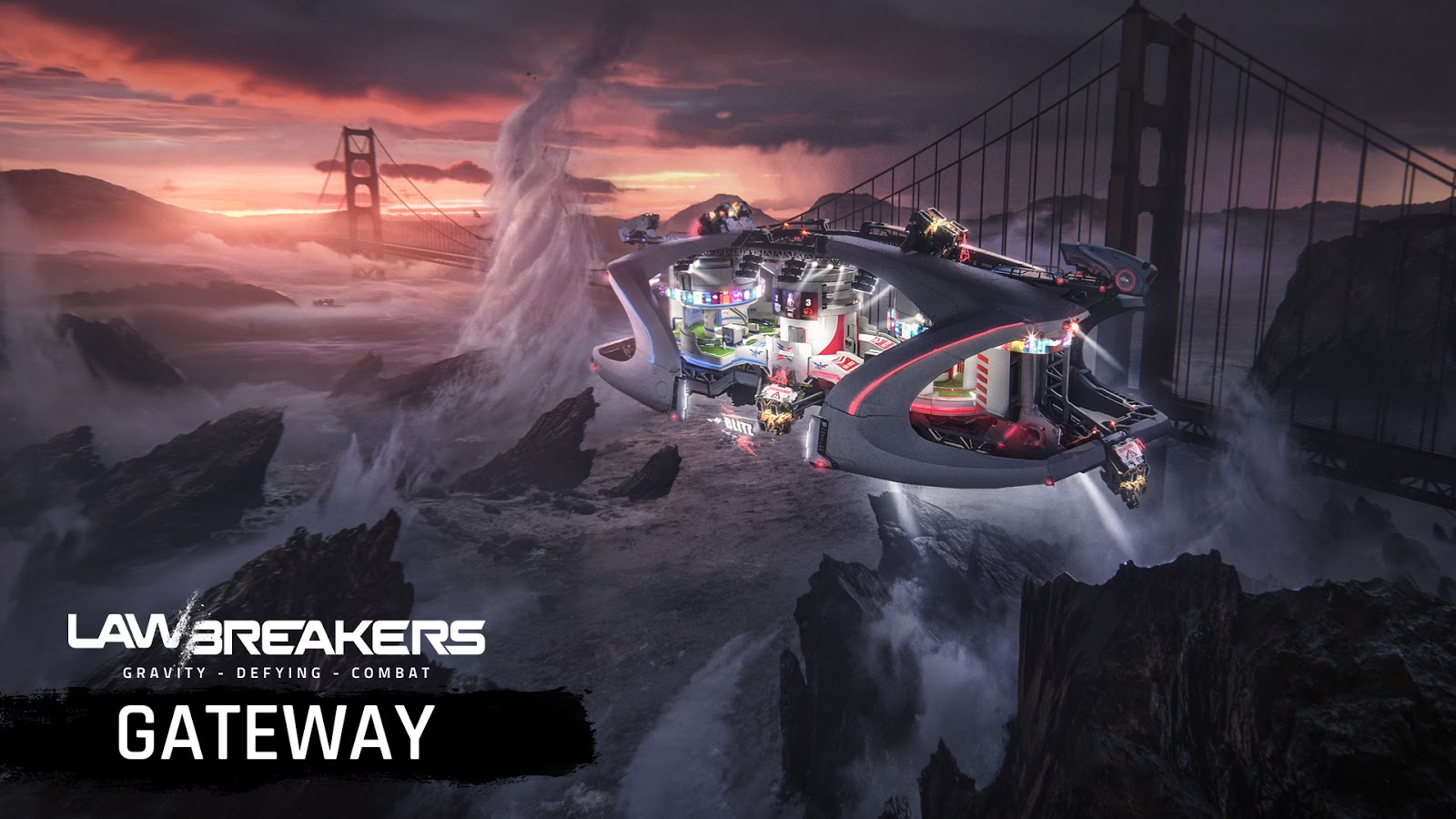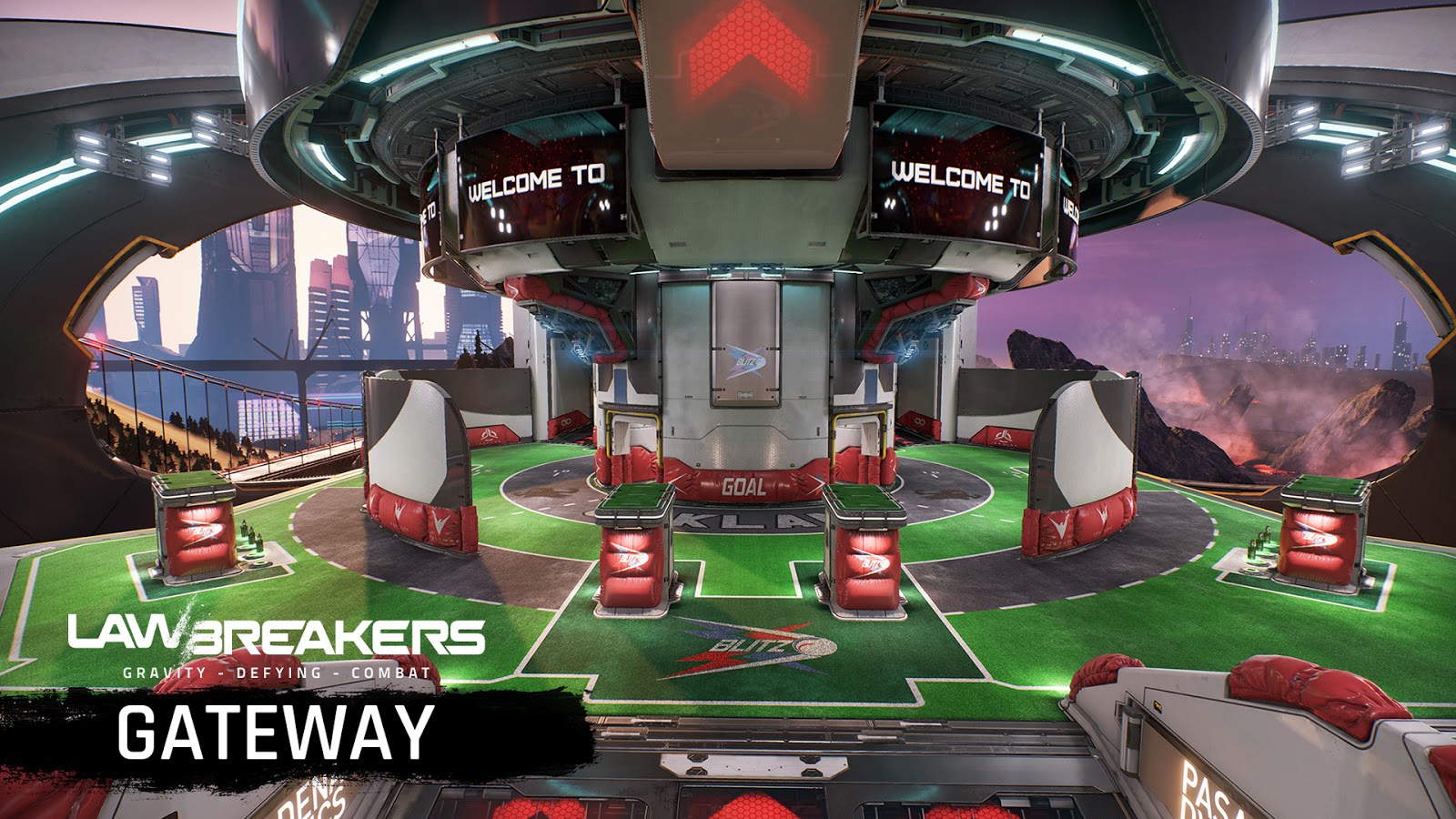 New Time-limited Skins
Oh, and be on the lookout for some special time-limited, Blitzball-themed weapon and character skins you can only get during this update.

End of the Year...
A New Class
Yep, our latest class is out of prototype and in art production. His kit is locked and approved by our QA and design teams and we can't wait to show him off in action. While both the LAW and BREAKER variants are being art'd up, we want to whet your appetite for what's coming. Any predictions? Let us know! We'd love to hear what you think he's capable of.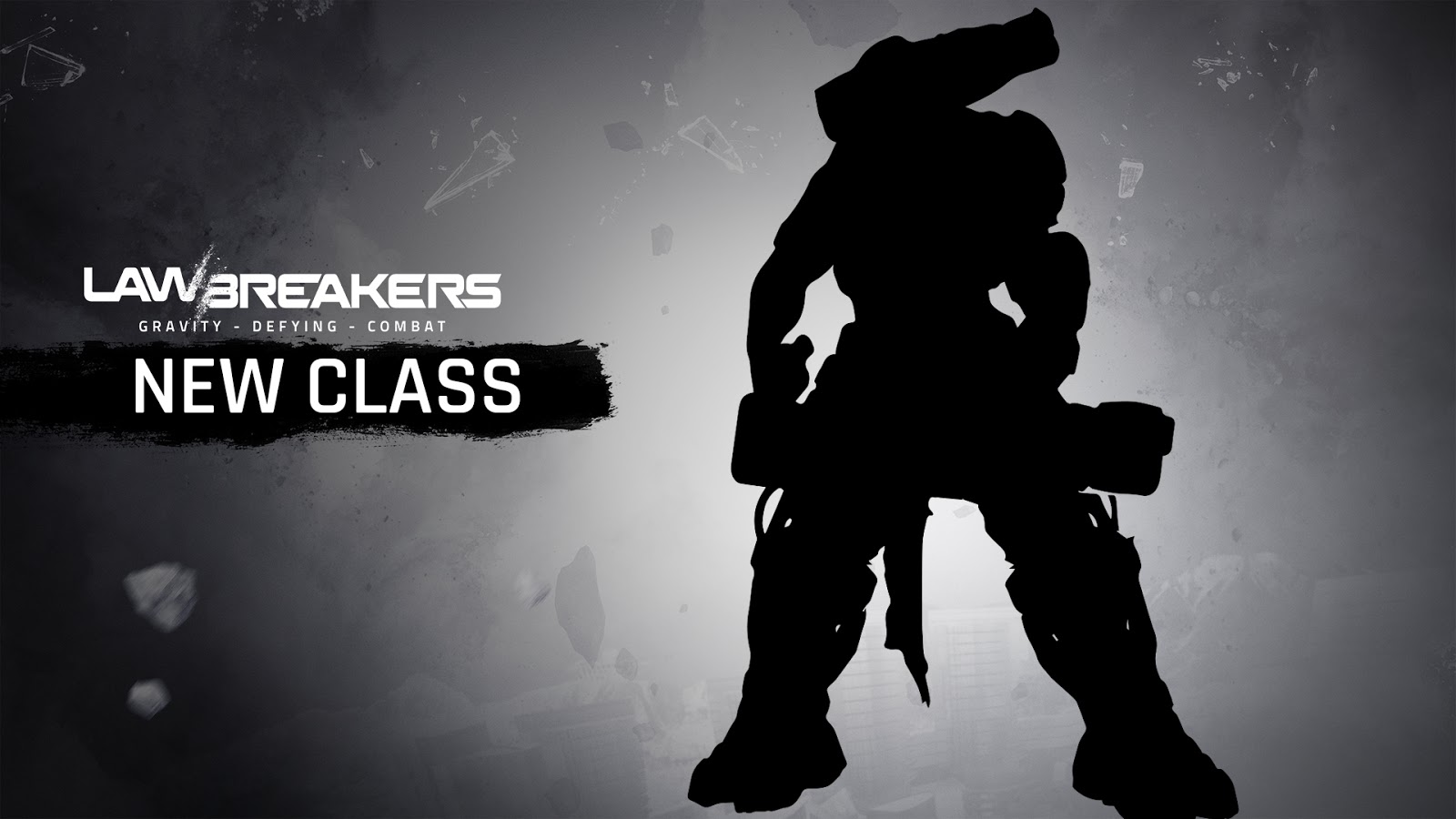 New Map: Valhalla
One of the first concept pieces done for the game, back when it was called Project BlueStreak is coming to light as a brand-new playable map. Here's a sneak peek and a blast from the past…


Right now the map is called Valhalla, and it's cool to look at the original concept piece done back in 2014 and how it's matured into an upcoming map below!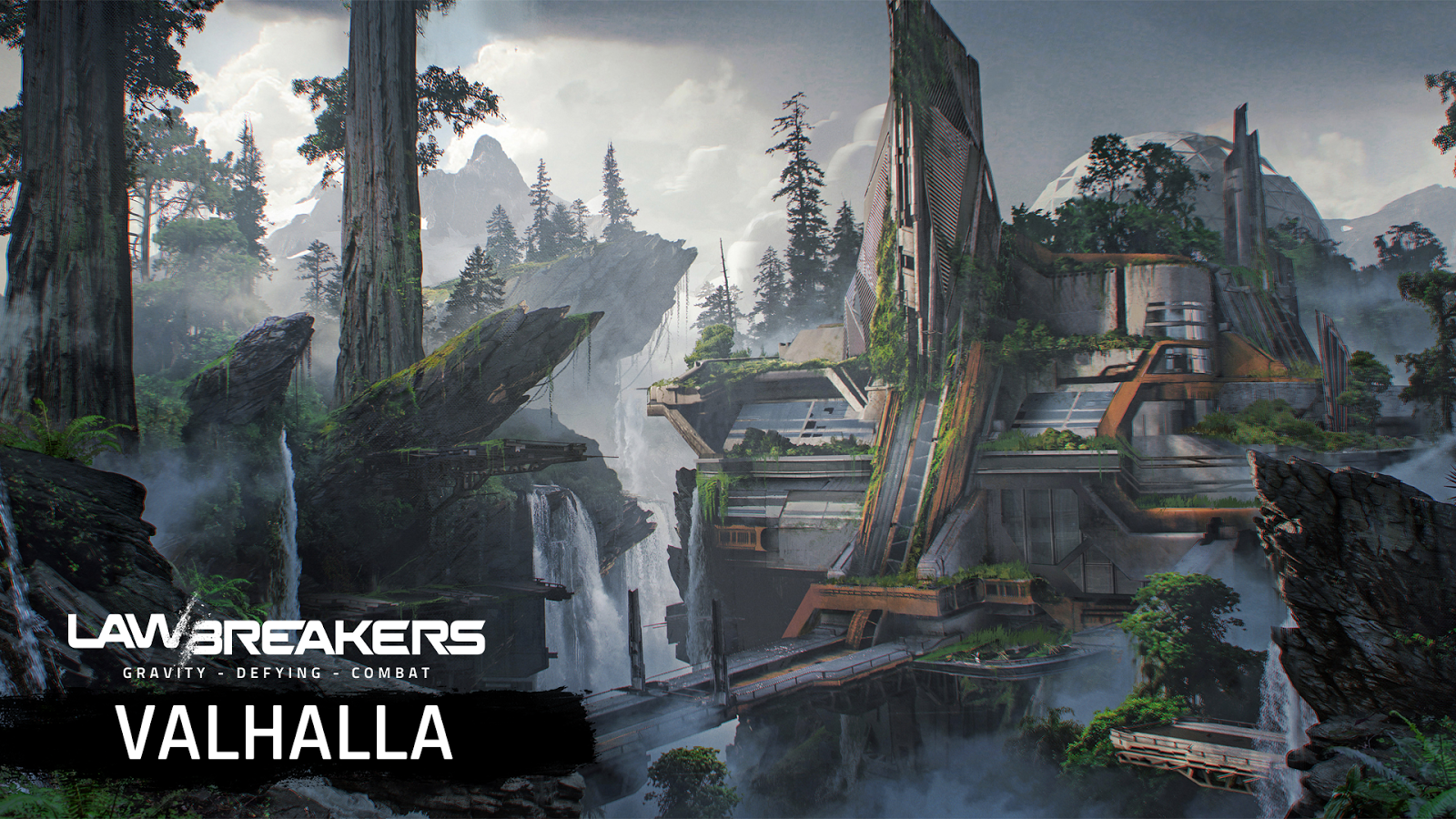 Valhalla is our first asymmetric map set in the Sequoia National Forest. Right now we're playing with a few ways to to mix up the gameplay as well, with some pretty awesome environmental hazards and unique spawning locations for the both the LAW and BREAKERS. We look forward to showing you how the map is shaping up for release later this year.


Player Engagement

The big question everyone is asking is about CCU… we are all acutely aware of this and realize that it is an issue that not only impacts gameplay, but community morale. Depending on your region, we've seen how it takes some people longer than others to find a match, and we're working around the clock to improve this by optimizing the game, adding lots of new content and onboarding to increase the number of players.


When we made LawBreakers, we did so with a long lifecycle in mind. We have planned and designed new features to bring new players into the action every month also to challenge and excite LawBreakers players. This dual pronged approach is actually a design philosophy that we will implement every post-launch update: make the game better for those who already have it, and to make the game more exciting and appealing for those who don't.


In game terms, we believe this philosophy will bear more players short and long term, which should drive CCU increases with each improvement.


For example, the "Onboarding Experience" changes may seem like it's designed only for new players… but we also wanted to create better tools for all players to improve in the game. If you want to try a new class, or if you want to understand how to better play against a class, we think these tools will help everyone.


Namsan is another great example of this philosophy at work… and one reason we're really happy with our "Post Purchase, Maps, Modes, and Classes are Free" approach. We are really proud of the design and the lore of the new Namsan map; it's made to fit in with the Zero-G world… but with a slight twist to expand the combat. We think that anyone who owns the game will have a great time playing it, and we're hoping it excites some of the players who stopped playing for a bit, bringing us back to higher CCUs.


It's also why we're coupling the Skirmishes with this map update. We will always work to make sure the game offers tons of way to play. Adding different ways to play the game outside Quick Match with unique modes should help. LawBreakers was created as a high mobility, high reward game, but we know that sometimes you need a break between super intense matches. With this in mind, we are crafting unique modes that lets both rookie and veteran player experience the game in new ways.

Conclusion
We hope this glimpse into our development plan has answered some pressing community questions and reinforced our team's long-term commitment to the game.


On the surface, this may look like a simple list of new stuff, but we believe that the upgrades and new content we have in the works---coupled with a renewed marketing campaign--will help get more people into the game, keep them in the game longer, and improve the CCU numbers that are impacting matchmaking.


We want to thank all of the LawBreakers fans-- not just for playing the game, but for talking to us on how to make the game better. We are listening to you and hope you can see how input from the community is reflected in each patch and content update. Please keep the feedback coming and we hope you look forward to the amazing content and updates coming soon.


It is an honor to make a game that has such passionate fans and we look forward to exceeding your expectations over the rest of 2017 and beyond.


- The LawBreakers Team  


We always welcome your feedback and questions, so follow @lawbreakers and @bosskey on Twitter for the latest news and updates as well as at LawBreakers.com.