Hey LawBreakers,


Do you think you're among the elite of LawBreakers players and have been dying for a chance to prove it? Well, wait no longer, because Boss Leagues, our new competitive ranked mode is here. The update everyone has been asking for has arrived and now it's time to see how you stack up against the competition.
Help us test out Beta Season 0 and earn exclusive rewards unavailable anywhere else in the game. Can you go from "Bronze to Boss?" Now it's time to prove it.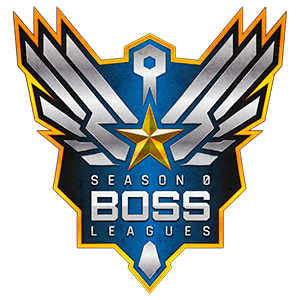 Let's get started on diving into the details regarding Boss Leagues:


Boss Leagues will have solo and duo queuing! So grab a buddy within your skill range and climb through the leagues, from Bronze to Boss!

There will be single role limits in competitive Boss Leagues matches.

Quick Match and Skirmishes will still have 2 role max.

Beta Season 0 will feature these three 3 objective based modes: Blitzball, Uplink and Occupy

For Beta Season 0, the competitive map/mode playlist going to be:

Blitzball: Grandview, Mammoth, Promenade Night, Reactor

Uplink: Grandview, Mammoth, Promenade, Reactor, Station

Occupy: Mammoth, Promenade Night, Reactor, Station

Multi-region queues will be added for this update, so you can queue in multiple regions to find matches fast!

10 Placement matches must be played before you receive a ranking in the Boss Leagues.

How you progress in the Boss Leagues is based off the skill of the opposing team and whether or not you won or lost the match. It's all about winning, and not K/D/A. Win/loss result and the skill of your opponent is the only thing that factors into your League Score.

There is a level 5 barrier to entry to the Boss Leagues Season 0, so you have to be at that level to participate. For future Seasons, we may go higher, so stay tuned.

Remember, Quick Match is a great place to practice and hone your skills as you prepare for the Boss Leagues!

Remember this is BETA Season 0! When you play in the Boss Leagues, if you think anything is out of whack, please let us know and we'll improve in future seasons.  

- The LawBreakers Team