LawBreakers 2017 MVPs
In LawBreakers, our community continues to bring new meaning to the term "gravity-defying combat". Whether they're using blindfire to boost themselves across the map or grappling underneath the arena in pursuit of an opponent who's one shot away from death, our players are making jaw-dropping and clip-worthy plays in low gravity.
As 2017 comes to an close, we want to celebrate the players who took the lead and showcase their amazing feats! Since launch we've been keeping an eye on those who have pulled off the most blindfire kills, best-in-class kicks kills, and much more.
Below you'll find those who kicked some serious ass throughout the year. Think you can do better in 2018? Get moving, and show us what you got.
SUM OF ALL FEARS
(Most MVPs in 2017)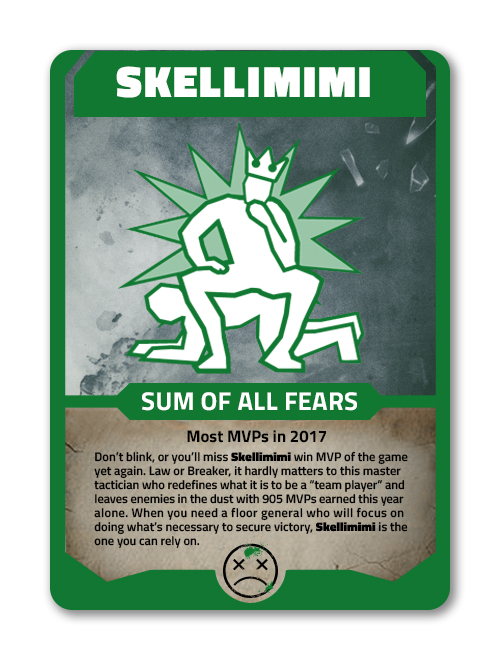 SOLE REAVER
(Most Kick Kills in 2017)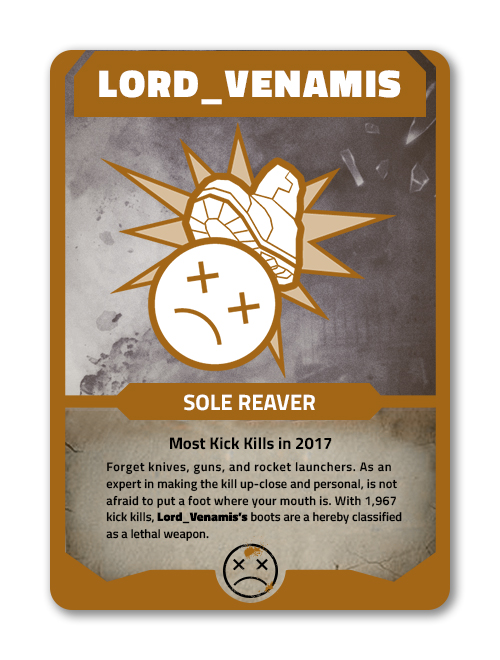 REAR VIEW SPECIALIST
(Most Rear View Kills in 2017)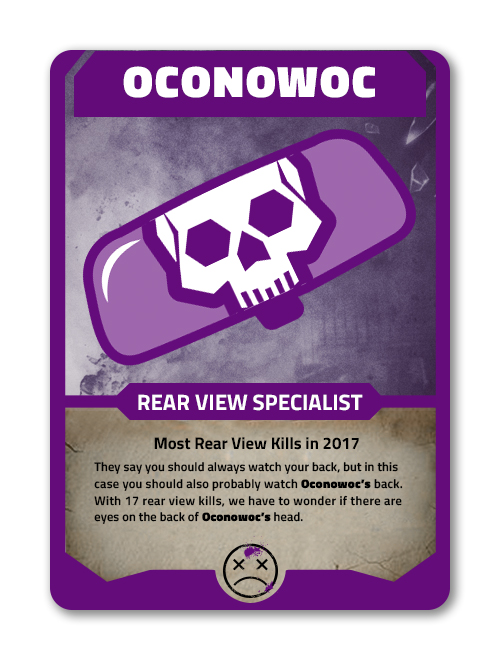 THE HEADHUNTER
(Most Headshots in 2017)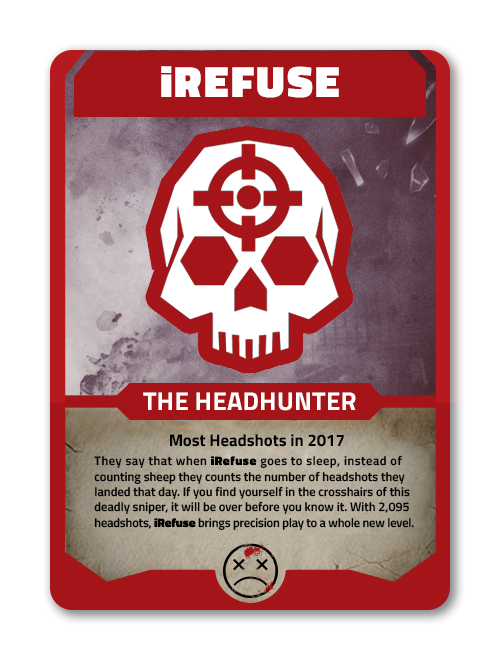 THE ANNIHILATOR
(Most Annihilations Earned in 2017)