Boss Leagues Season 1 Ends
Hey LawBreakers,
It is time for Season 1 of Boss Leagues to come to an end. While Season 1 will be ending on Feb. 8 5am PST / 8am EST / 3pm CEST, we would like to thank our players who participated! We know you're probably wondering about end of season rewards, so let's get right into it.

If you completed all your placement matches, you have earned:


Silver Weapon Skin

Boss Leagues Season 1 Profile Icon
Remember, those who qualify will receive a Portrait Item based upon the Highest League that you earned (Bronze, Silver, Gold, Platinum, Diamond, Boss). All players in the League earn the same portrait, so someone in Silver I would receive the same icon as Silver V, but different than someone who finished Bronze.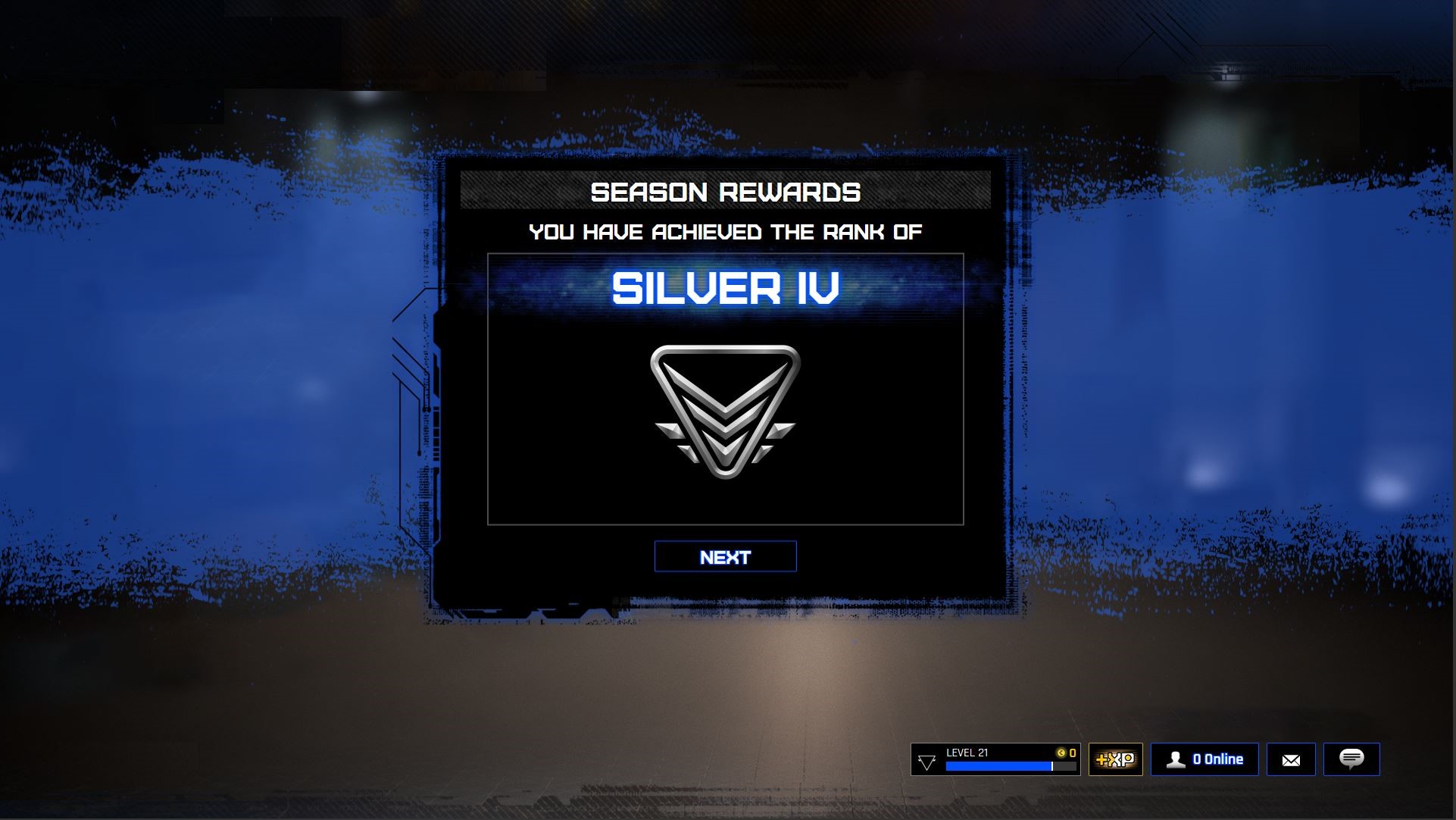 Next, you will be able to select a Silver Weapon from a list of available options. NOTE: It is possible to select the same reward as you did last season, so make sure you don't already own it.

Lastly, you will see a recap of the reward that you have selected. You will have an opportunity to go back and change it before finalizing.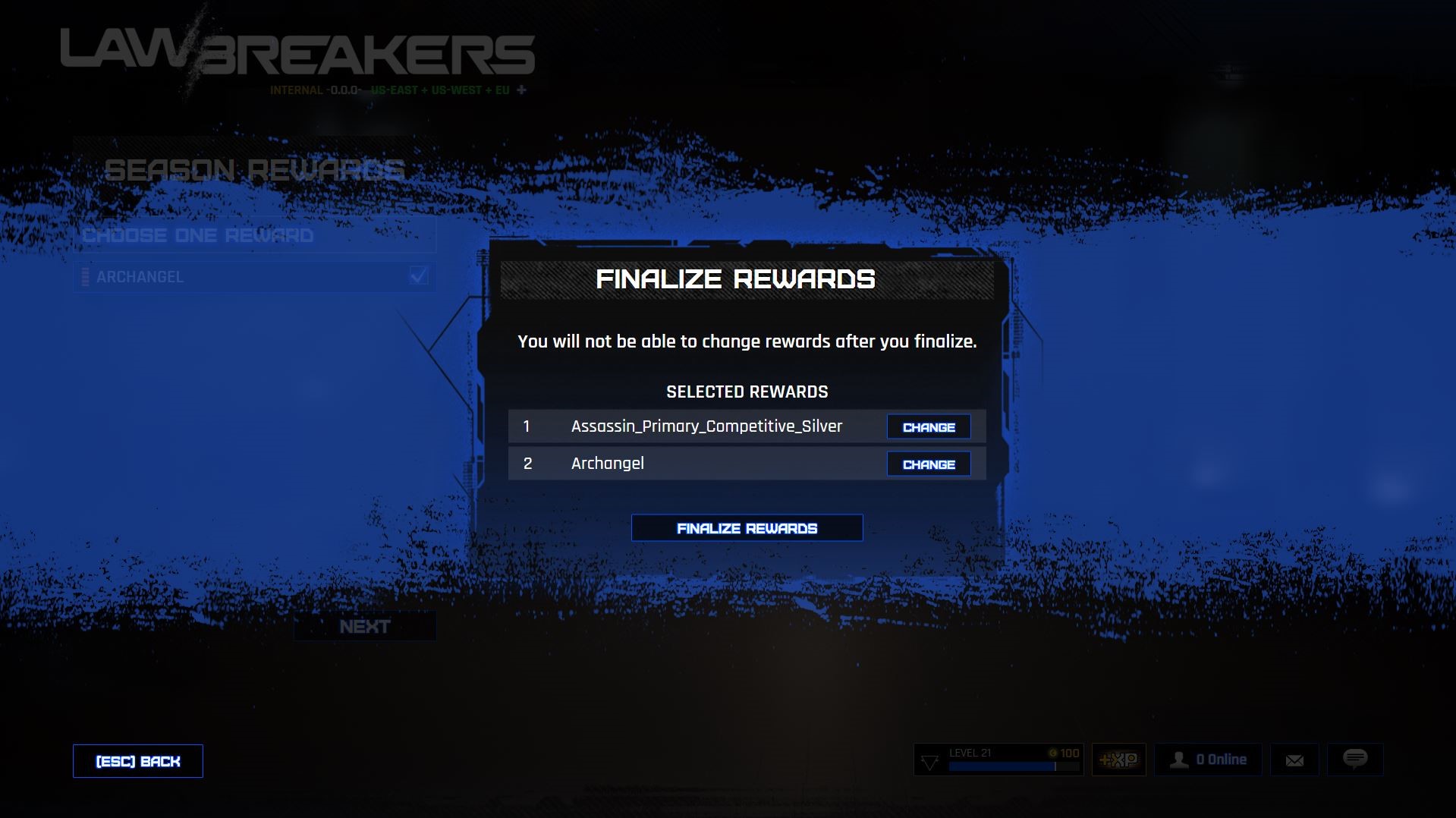 It's that simple!


We hope you enjoy your rewards, and thanks again for playing!

- The LawBreakers Team